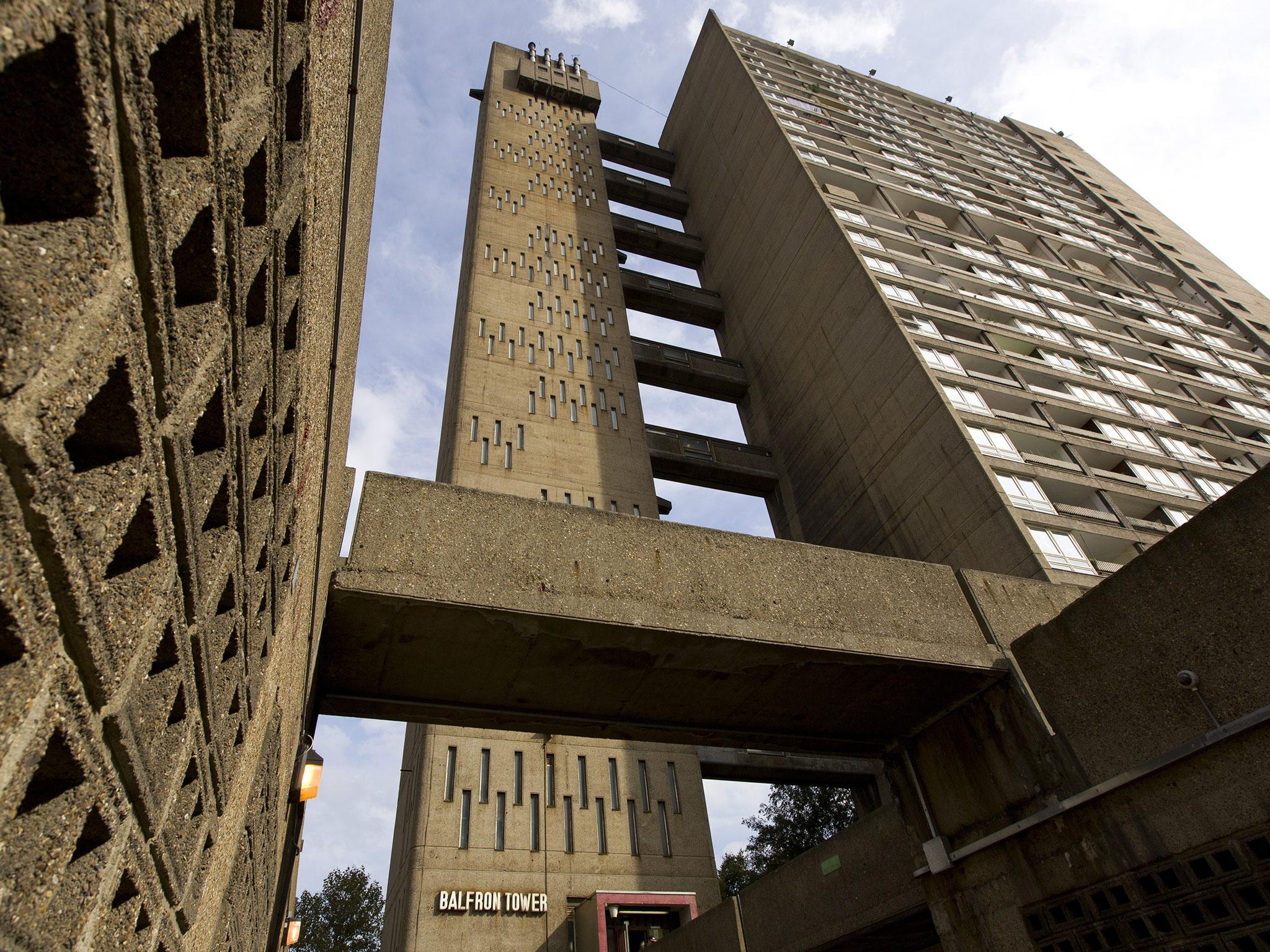 Brutalist architecture arouses passion and fury in equal measure. Of all the styles of housing around the world, none is more polarising.
This type of architecture – characterised by angular forms and rough materials (glass, brick, concrete) – flourished from the mid-1950s to the 1970s as the capital slowly began to rebuild itself after the second world war. Concrete was functional and affordable, which made it ideal for government buildings, shopping centres, and crucially, new housing stock.
A Government minister has declared war on "brutalist" architecture, arguing that it is "aesthetically worthless" and embodies a "cult of ugliness".
John Hayes, a transport minister, said in a speech that the Government would be the "vanguard of a renaissance" in architecture by rebuilding a Doric arch that stood outside London's Euston station before it was demolished in 1962.
The minister said the public "crave harmony" in architecture and that when it came to modernist architecture, "people don't like it".
Brutalist architecture, which was popular from the 1950s until the 1970s, emphasises exposed concrete and brickwork and functional, modern designs.
Though the style had fallen out of favour with architects by the 1980s, it has recently seen signs of a revival in interest – with a push to list famous buildings built in the style.
Examples include Preston Bus Station, which was granted Grade II listed status in 2013 after attempts to demolish it by the local council.
Prince Charles famously slammed brutalist and other modernist buildings in a 1984 speech to the Royal Institute of British Architects, describing one proposal as a "monstrous carbuncle"
In his speech this week Mr Hayes said: "The overwhelming majority of public architecture built during my lifetime is aesthetically worthless, simply because it is ugly.
"They say that yes, I might find it ugly, but that's nothing more than my subjective personal judgement – and as such, of no significance."
He continued: "The aesthetics of our built environment – including our transport architecture – has suffered from what Sir Roger Scruton has called the Cult of Ugliness.
"Be warned! The descendants of the brutalists still each day design and build new horrors from huge concrete slabs to out of scale; rough-hewn buildings, and massive sculptural shaped structures which bear little or no relationship to their older neighbours.
"Consider swathes of the worst of our towns and cities; then say that I am wrong."